The Bag Depot will help you express your favorite geeky, colorful, and fun styles! Fun, Flirty, Functional? We have them all!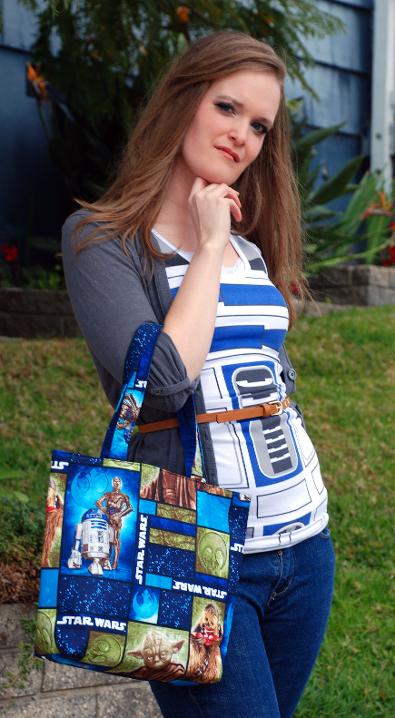 About Us
The Bag Depot is your one stop shop for quality quilted and sewn bags, handmade bags, and totes for all occasions! We also carry unique items such as place mats, quilted wall hangings, table-runners, crocheted projects, and unique gifts for friends and family. Our one of a kind hand-bags are washable and suitable for all ages from children to adults.
The purses, bags, and handmade tote bags made by The Bag Depot are made from the best 100% cotton materials, and sewn with special love and care. All Bag Depot creations are high quality, using the best fabrics, threads, linings, and cotton batting to create items that will endure for years!
Our custom made bags utilize a variety of fabrics with different themes! We offer Holiday themed bags: Valentine's Day, Easter, St Patrick's Day, Memorial Day/Independence Day, Halloween, Thanksgiving, Christmas, and more. We also offer other themes including Teachers/Schools, Pets, Sports, Florals, Oriental patterns, Batiks/Color blends, Space/Stars, Vegas Style, Fairies, and many more. We are currently expanding our "Geek Style" bag line that includes unique items based on cultural icons like Star Wars, popular comics, and animation! We are ALWAYS expanding our product lines and styles!
Who We are!
The Bag Depot is owned and operated by Janice Christensen and Lesley Farquhar, a mother and daughter duo from San Diego. We are talented seamstresses with over 50 years of collective sewing and design experience. For us, its not just a love of sewing, its a passion!
Customer Reviews
"My bag arrived today. I am in love! The Alice/TARDIS as a messenger bag is fantastic looking. Can't wait to show it off. Thank you so much!" --Katrina via Facebook
"It's here and loaded to go down the road!! I totally LOVE this bag!! Thank you ladies!!!! :)" --Kathy via Facebook
Disclaimers and Legal Mumbo Jumbo! :

None of our products are licensed by Disney, BBC, Lucasfilm LTD, DC Comics, Marvel Comics, Paramount Studios, Sony Studios, et.al.
All of our products are one-of-a-kind hand-crafted items from licensed fabrics.
The Bag Depot is not affiliated with and/or sponsored by Disney, BBC, Lucasfilm LTD,
DC Comics, Marvel Comics, Paramount Studios, Sony Studios,
et. al.